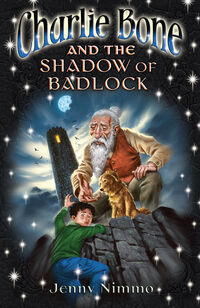 Runner Bean is Benjamin Brown's dog. He has straw-colored, shaggy fur and Charlie's Grandma Bone despises of him.
Freinds and enemies
Runner bean has many freinds, his best being Benjamin Brown, his owner. He also has a thing for Chattypatra.
Apperances and Involvement
Runner Bean appears in all the books starting with Midnight for Charlie Bone. In Charlie Bone and the Shadow, Runner is sucked into the portrait of Badlock but is rescued by Charlie with Claerwen.